About Us…
Say hi, to your Coaches HVAC Team!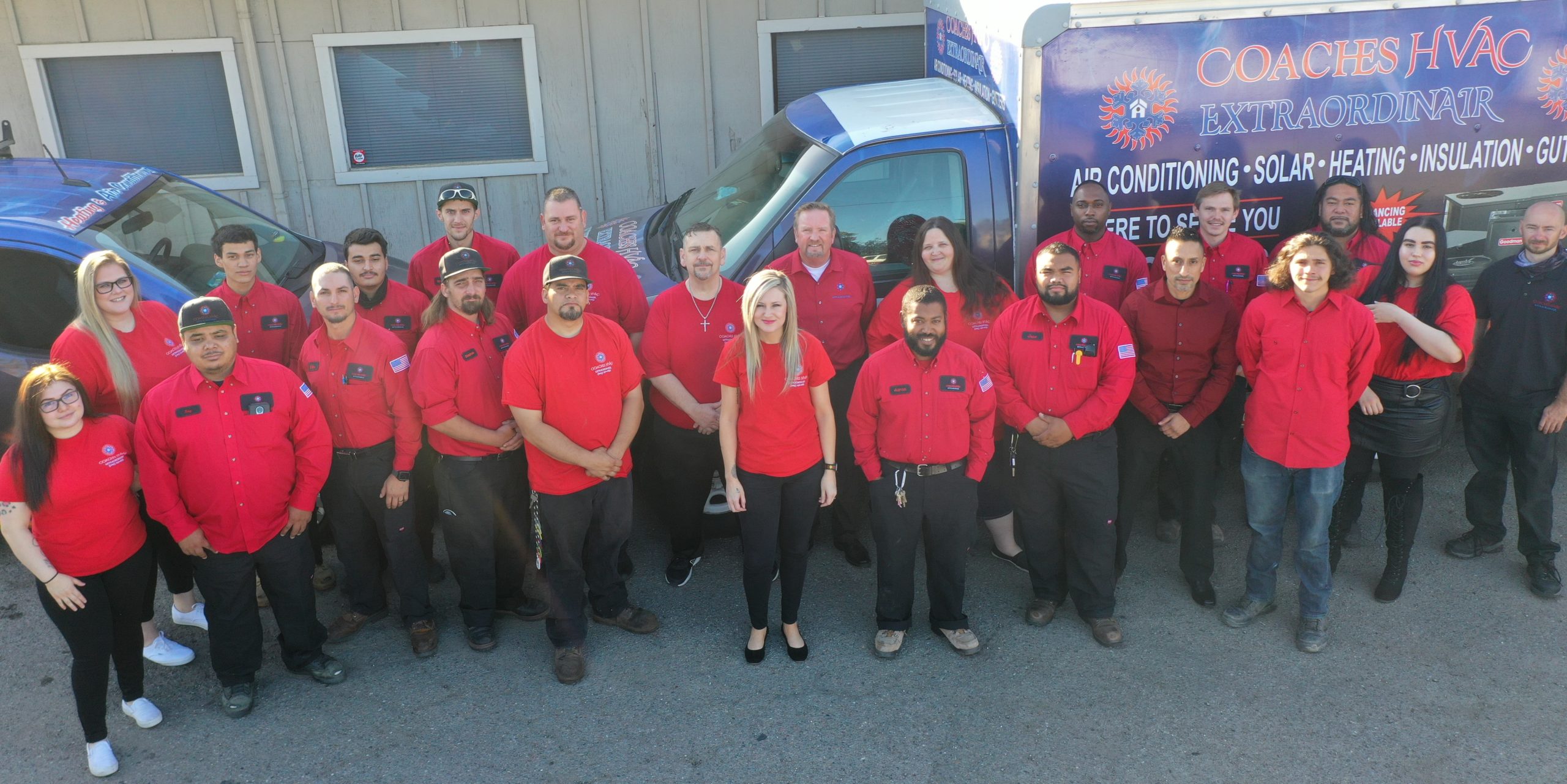 Coaches HVAC ExtraordinAIR is a local HVAC company that specializes in installing & repairing residential and commercial HVAC systems including furnaces, wall heaters, air conditioning systems, rain gutters, and attic insulation. We also install indoor air quality (IAQ) products to help eliminate allergies and germs from your home or business air! We provide a lifetime guarantee on workmanship and free estimates on system replacements. Diagnostic fees are only $59 and we have preventative maintenance plans available.
*Financing Available 209-230-0651
Coaches HVAC ExtraordinAIR began in 2010 and is rapidly growing and expanding and always looking for new technicians & installers. We service a wide area of the Central Valley into Northern California.
Mission Statement and Culture
We, here at Coaches, believe in a T.E.A.M. (Together Everyone Achieves More) approach. We believe, that by truly listening to our customers, everyone's needs will be met. We strive for top of the line customer service, to ensure clear communication. Your team at Coaches HVAC works hard to provide the best service we can as a heating and air conditioning contractor. By providing quick, efficient and professional work, Together Everyone Achieves More!
What makes us different from our competitors? As we focus on building a foundation, this company will focus on home warranty claims and offer PG&E rebates. We will build and grow relationships with every customer in need of comfort in the residential home or commercial office. We want you to say "call that company, they did a great job!" We are here to provide a 100% satisfaction guaranteed service; our goal is that everyone wins! If the customer wins, the employee win and then the Company will win!